Mastercard aspires to
 be the employer, brand, and 
partner of choice for women. To expand its efforts in diversity and inclusion, it sought to create a look and feel for its initiatives to lift women of all backgrounds in the global economy. The challenge was to stand out from Mastercard's competitors, which rely on stereotypical imagery and messaging of "empowerment."
Inspired by
Invisible Women
 by Caroline Criado Perez, we designed a series of illustrations that tell the story of how women are traditionally excluded from economic opportunities and how Mastercard aims to equalize the playing field. Each illustration uses Mastercard colors and is rendered in paper textures to invoke a human feel.
Mastercard
Design, illustration, and brand expression
Jemma Campbell, Creative Director
Neil Whitfield, Design Director
Once our narrative was crafted, we were tasked with developing touchpoints for internal engagement to celebrate the launch of the new Gender Balance business strategy.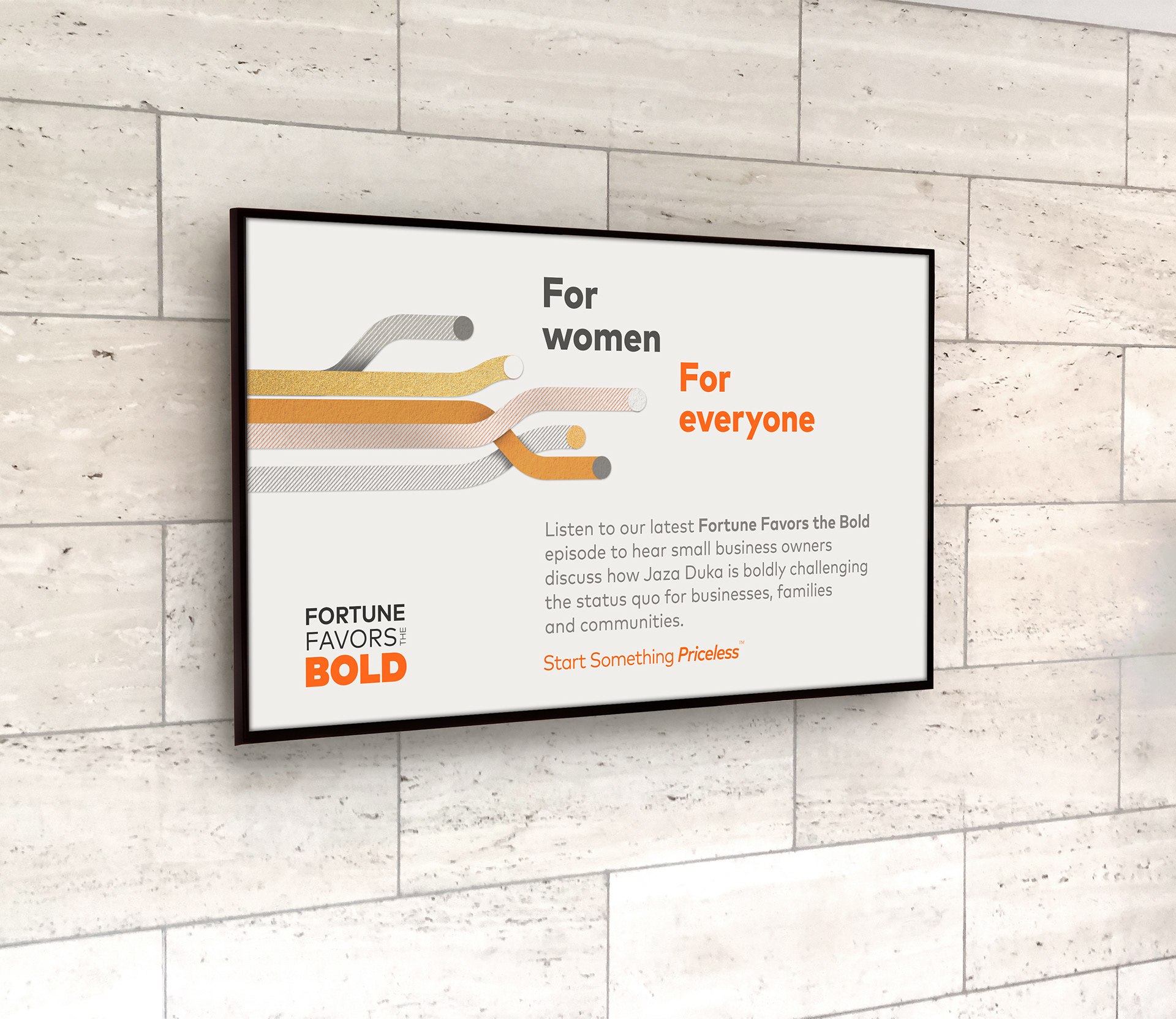 We also explored how the Gender Balance look and feel can be used for sponsorships, partnerships, and other external avenues through Mastercard's Priceless campaigns.